SIGMA AFFILIATES, LTD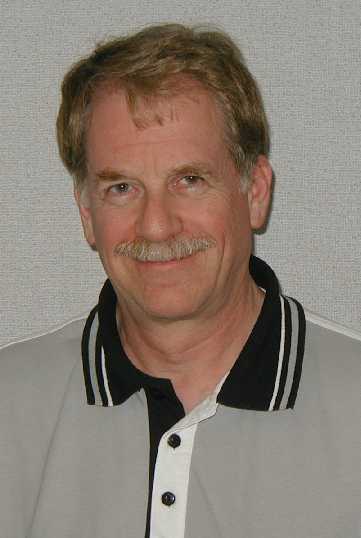 BRUCE M. ESTES
Mr. Estes is an engineering consultant specializing in the areas of product development, machine control systems, embedded control, data acquisition, system simulation/optimization and also offering practical design assistance for CE, IEC, electromagnetic compatibility and electrical safety compliance.
Mr. Estes received a Bachelor of Electrical Engineering Degree from the University of Minnesota Institute of Technology and has since accumulated over 30 years of engineering experience involving positions in R&D, Design, Quality, Product test, and Manufacturing. With that broad perspective, he has gained a wide variety of specific and practical "how to" experience in such areas as:
Analog and digital electronics, test instrumentation, data acquisition, microprocessor applications and embedded control, machine control, control system architectures, real-time control systems, state machines, computers and interfacing
Motion control with PM, brushless dc, synchronous, stepper, AC servo, and related control technologies involving precision speed control and positional accuracies down to the 10 micro-inch level
RF circuit design, EMC testing, shielding, noise immunity, filtering, PC board design/layout considerations, power MOSFET circuits and RF techniques, magnetic components, RF and data communications, analog and digital phase locked loops, Manchester encoding, Direct Sequence and Frequency Hopping Spread Spectrum technology
Computer Aided Design software related to schematic capture, circuit design and simulation, PC board layout, functional modeling of electrical and physical systems, state machines, feedback control, PID loops, fuzzy logic concepts
IBM PC hardware, STD bus, STD-32 bus, Compact PCI, and system configuration within the PC environment. Familiar with various computer software including Windows 95 and 98 Operating Systems, word processing, spread sheets, project planning and scheduling, Mathcad, PCAD, Accel, StateCAD, Pspice, SystemView, Altera Max+Plus II
Electronic sensors including transducer design and circuit design involving acoustics, temperature, flow, level, pressure and vacuum, optoelectronics, infrared and visible LEDS, opto-couplers, incremental encoders, semiconductor lasers, fiber optics
Machine level power distribution design from 120VAC to 480VAC, single phase and 3 phase, with power levels ranging from less than 10 watts to more than 100KW
UL, IEC, VDE, FCC, SEMI and CE compliance issues
In addition to a variety of continuing education topics, Mr. Estes has obtained Project Management and Leadership training and also the Mini Master of Software Design and Development training through the University of St.Thomas.
He is a current Member of the IEEE, a Member of the University of Minnesota Alumni Association and a Member of the IEEE Consultants Network of the Twin Cities.
In conjunction with his past work in electronic circuit design and in piezo electric transducer development, he was awarded two U.S. Patents.